Perfect for Corporate Events, Bucks Parties, Team Building, Birthday or just a day out.
Paintball, Laser Tag, Racing Simulators & Go Karting next to Sydney Olympic Park.
Welcome to Sydney's Biggest & Only
Paintball, Laser Tag, Racing Simulator & Go Kart Centre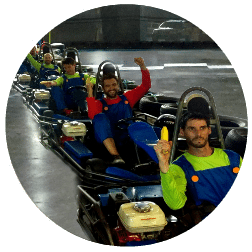 Private Track Hires & Unlimited Paintballs – we've been Sydney's Best Bucks Party destination for so long for a reason!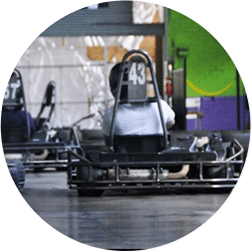 World Class State of the Art Lap Timing Software – Direct from the World Leaders in Europe (as used in Ferrari World Dubai) & More!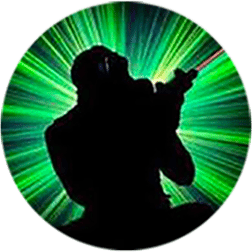 The ultimate in Kids Parties – Go Karting & Laser Tag all wrapped up into the most extreme Kids Birthday Parties in Sydney!
Paintball, Laser Tag, Racing Simulators and Go Kart Racing in Sydney
Looking for the ultimate fun experience to share with your mates? Here at Spitfire, we are all about creating fun and thrills with our paintballing, Laser Tag, Racing Simulators and indoor go karting in Sydney. Experience the only venue in Sydney that combines these exciting activities, all so you can enjoy hours of fun in one great location.
Our go kart track is the ultimate for those who want to experience pace and power in a fun and competitive environment. Master the track and take on your mates on one of Sydney's best and most extreme go kart tracks. Once you have taken on the lanes and burned around the apex you can move onto our awesome paint ball in our indoor arena. Duck, weave, dodge and fire, pinging masses of paint filled pellets at your friends – what could be a better way to end any ongoing feud or fight?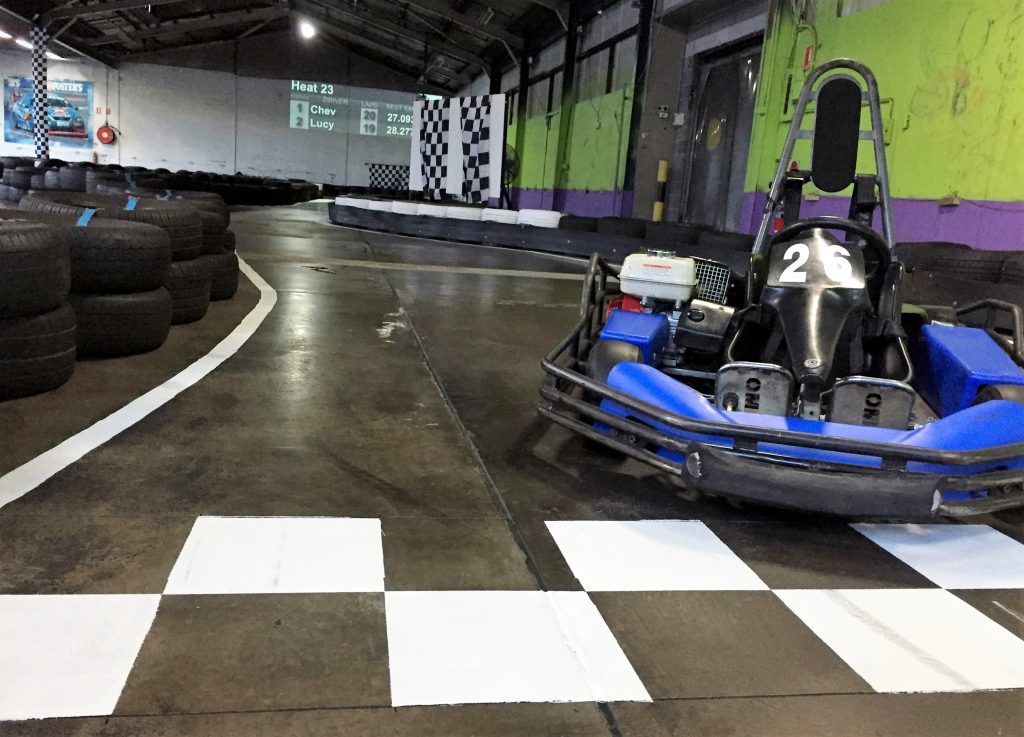 Sydney's Best Indoor Go Kart Racing & Paintball Skirmish Field
You have not experienced the thrill of being the wheel until you jump into a Spitfire Go Kart. Our Indoor Track provides an epic experience, no matter what the weather outside. Master the fast paced straights, the complex corners and technical track to master your time. Our Go Karts are highly maintained to ensure the best driving experience for every participant.
A destination for all events and parties
Perfect for Corporate Events, Team Building, Birthdays, Bucks Parties or just a day out, our go kart racing track in Sydney is right next to our two specially designed Paintball/Laser Tag fields. Enjoy a paintball session by playing strategically or run out with your guns blazing onto the skirmish field, the choice is yours. We have a range of package to suit your needs and all packages include your equipment and gear.
Sydney's Best Go Karting
Our go kart racing track is one of the most exhilarating in Sydney. We have stepped it up from the old days of a small track and low-power vehicle: our course is designed for optimal fun and intensity, and our vehicles have pace like no other. Be the master of the track and claim bragging rights between you and your mates.
Best paintball in Sydney
We've designed our location to deliver the most epic experience for Indoor Paintball and Go Karting. Whether you're looking for ideas for Birthday or Bucks parties or rewarding your hard-working staff with a surprise occasion, we have a number of packages on offer.
Spitfire is great for those looking for the best kids birthday venues, with regular specials and affordable packages to choose from. To make a booking or to find out more about our facilities, please get in touch with us today by calling (02) 8765 0039. We're always more than happy to answer any questions.
Surprise someone with the perfect gift
a Gift Certificate!
The ultimate Gift is a Spitfire Paintball & Go Karts Gift Certificate. Go Karting, Laser Tag & Paintball are all on offer in our purpose built, adrenaline pumping action facility.